Matt Finley
Jazz Composer & Performer


"Brazilian Wish"


CD by jazz composer and flugelhorn artist Matt Finley featuring jazz sambas and bossa novas!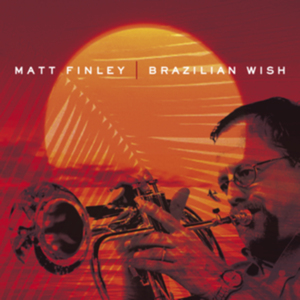 "Your playing certainly is top-notch - best of luck" - Russ Davis, XM Radio

"Brazilian Wish has a great energy: very warm, bright and relaxed." - Taconic Press

"Your CD is great! Brazilian Wish is Awesome!" - ABYSSJazz magazine

"It's well produced and arranged. You played beautifully." - Romero Lubambo (guitar)

"It sounds great. Nice songs and arrangements and excellent playing." - David Mann (sax)

"Matt's execution is virtually flawless; he smokes on every tune." - Frank Villafañe (WWW.VINILEMANIA.NET)

"A hybrid of Brazilian sonic structures under sleek, melodic American-style jazz." - J. Spica, WVKR


Preview and purchase here at Bandcamp

Brazilian Wish is also available at iTunes, Spotify, and Apple Music.
View the 2 1/2 minute video with excerpts of each song at the Audio page.

See more information about the production and credits for the CD

View more details by visiting the Brazilian Wish menu button above.